Staff Picks
The Smudging and Blessings Book
By: Jane Alexander
Cleanse and heal yourself and your environment using simple smudging rituals and ceremonies.
For millennia, Native Americans have burned sacred plants in a bowl or on a stick to clear space of negative energies and restore balance. These simple smudging rituals can change your life, too. Learn how to combine smudging with other ancient techniques to promote healing or to turn your home into a spiritual sanctuary. Celebrate a baby's birth with a gentle blessing that welcomes a new soul into the world. Begin each morning with a simple cleaning so you'll sail through the day with confidence and hope. This natural power is available to everyone.
A Court of Thorns and Roses
By: Sarah J Maas
When nineteen-year-old huntress Feyre kills a wolf in the woods, a beast-like creature arrives to demand retribution for it. Dragged to a treacherous magical land she only knows about from legends, Feyre discovers that her captor is not an animal, but Tamlin--one of the lethal, immortal faeries who once ruled their world.
As she dwells on his estate, her feelings for Tamlin transform from icy hostility into a fiery passion that burns through every lie and warning she's been told about the beautiful, dangerous world of the Fae. But an ancient, wicked shadow over the faerie lands is growing, and Feyre must find a way to stop it . . . or doom Tamlin--and his world--forever.
Perfect for fans of Kristin Cashore and George R.R. Martin, this first book in a sexy and action-packed new series is impossible to put down!
An American Marriage: A Novel
By: Tayari Jones
Newlyweds Celestial and Roy are the embodiment of both the American Dream and the New South. He is a young executive, and she is an artist on the brink of an exciting career. But as they settle into the routine of their life together, they are ripped apart by circumstances neither could have imagined. Roy is arrested and sentenced to twelve years for a crime Celestial knows he didn't commit. Though fiercely independent, Celestial finds herself bereft and unmoored, taking comfort in Andre, her childhood friend, and best man at their wedding. As Roy's time in prison passes, she is unable to hold on to the love that has been her center. After five years, Roy's conviction is suddenly overturned, and he returns to Atlanta ready to resume their life together.
This stirring love story is a profoundly insightful look into the hearts and minds of three people who are at once bound and separated by forces beyond their control. An American Marriage is a masterpiece of storytelling, an intimate look deep into the souls of people who must reckon with the past while moving forward—with hope and pain—into the future.
"A moving portrayal of the effects of a wrongful conviction on a young African-American couple." —Barack Obama
"Haunting . . . Beautifully written." —The New York Times Book Review
"Brilliant and heartbreaking . . . Unforgettable." —USA Today
"A tense and timely love story . . . Packed with brave questions about race and class." —People
"Compelling." —The Washington Post
"Epic . . . Transcendent . . . Triumphant." —Elle
Four Reincarnations
By: Max Ritvo
When Max Ritvo was diagnosed with cancer at age sixteen, he became the chief war correspondent for his body. The poems of Four Reincarnations are dispatches from chemotherapy beds and hospitals and the loneliest spaces in the home. They are relentlessly embodied, communicating pain, violence, and loss. And yet they are also erotically, electrically attuned to possibility and desire, to "everything living / that won't come with me / into this sunny afternoon." Ritvo explores the prospect of death with singular sensitivity, but he is also a poet of life and of love—a cool-eyed assessor of mortality and a fervent champion for his body and its pleasures.
Ritvo writes to his wife, ex­-lovers, therapists, fathers, and one mother. He finds something to love and something to lose in everything: Listerine PocketPak breath strips, Indian mythology, wool hats. But in these poems—from the humans that animate him to the inanimate hospital machines that remind him of death—it's Ritvo's vulnerable, aching pitch of intimacy that establishes him as one of our finest young poets.
Reverent and profane, entertaining and bruising, Four Reincarnations is a debut collection of poems that introduces an exciting new voice in American letters.
Sabriel
By: Garth Nix
Game of Thrones fans will love the New York Times bestselling Abhorsen series. Sabriel, the first installment in the trilogy, launched critically acclaimed author Garth Nix onto the fantasy scene as a rising star.
Since childhood, Sabriel has lived outside the walls of the Old Kingdom, away from the power of Free Magic, and away from the Dead who refuse to stay dead. But now her father, the Abhorson, is missing, and Sabriel must cross into that world to find him. With Mogget, whose feline form hides a powerful, perhaps malevolent spirit, and Touchstone, a young Charter Mage, Sabriel travels deep into the Old Kingdom. There she confronts an evil that threatens much more than her life and comes face-to-face with her own hidden destiny. . . .
Beautiful Boy
By: David Sheff
"A brilliant, harrowing, heartbreaking, fascinating story, full of beautiful moments and hard-won wisdom. This book will save a lot of lives and heal a lot of hearts." — Anne Lamott
"'When one of us tells the truth, he makes it easier for all of us to open our hearts to our own pain and that of others.' That's ultimately what Beautiful Boy is about: truth and healing." — Mary Pipher, author of Reviving Ophelia
What had happened to my beautiful boy? To our family? What did I do wrong? Those are the wrenching questions that haunted David Sheff's journey through his son Nic's addiction to drugs and tentative steps toward recovery. Before Nic became addicted to crystal meth, he was a charming boy, joyous and funny, a varsity athlete and honor student adored by his two younger siblings. After meth, he was a trembling wraith who lied, stole, and lived on the streets. David Sheff traces the first warning signs: the denial, the three a.m. phone calls—is it Nic? the police? the hospital? His preoccupation with Nic became an addiction in itself. But as a journalist, he instinctively researched every treatment that might save his son. And he refused to give up on Nic.
"Filled with compelling anecdotes and important insights . . . An eye-opening memoir." — Washington Post
The Lady's Guide to Petticoats and Piracy
By Mackenzi Lee
In this highly anticipated sequel to the New York Times bestselling The Gentleman's Guide to Vice and Virtue, Felicity Montague must use all her womanly wits and wiles to achieve her dreams of becoming a doctor—even if she has to scheme her way across Europe to do it. A must-have for fans of Mackenzi Lee's extraordinary and Stonewall Honor-winning novel.
A year after an accidentally whirlwind grand tour with her brother Monty, Felicity Montague has returned to England with two goals in mind—avoid the marriage proposal of a love-struck suitor from Edinburgh and enroll in medical school. However, her intellect and passion will never be enough in the eyes of the administrators, who see men as the sole guardians of science.
But then a window of opportunity opens—a doctor she idolizes is marrying an old friend of hers in Germany. Felicity believes if she could meet this man he could change her future, but she has no money of her own to make the trip. Luckily, a mysterious young woman is willing to pay Felicity's way, so long as she's allowed to travel with Felicity disguised as her maid.
In spite of her suspicions, Felicity agrees, but once the girl's true motives are revealed, Felicity becomes part of a perilous quest that leads them from the German countryside to the promenades of Zurich to secrets lurking beneath the Atlantic.
You Are a Badass
By: Jen Sincero
YOU ARE A BADASS IS THE SELF-HELP BOOK FOR PEOPLE WHO DESPERATELY WANT TO IMPROVE THEIR LIVES BUT DON'T WANT TO GET BUSTED DOING IT.
In this refreshingly entertaining how-to guide, bestselling author and world-traveling success coach, Jen Sincero, serves up 27 bite-sized chapters full of hilariously inspiring stories, sage advice, easy exercises, and the occasional swear word, helping you to: Identify and change the self-sabotaging beliefs and behaviors that stop you from getting what you want, Create a life you totally love. And create it NOW, Make some damn money already. The kind you've never made before.
By the end of You Are a Badass, you'll understand why you are how you are, how to love what you can't change, how to change what you don't love, and how to use The Force to kick some serious ass.
Lady Midnight
By: Cassandra Clare
The Shadowhunters of Los Angeles star in the first novel in
Cassandra Clare's newest series, The Dark Artifices, a sequel to the internationally bestselling Mortal Instruments series. Lady Midnight is a Shadowhunters novel.
It's been five years since the events of City of Heavenly Fire that brought the Shadowhunters to the brink of oblivion. Emma Carstairs is no longer a child in mourning, but a young woman bent on discovering what killed her parents and avenging her losses.
Together with her parabatai Julian Blackthorn, Emma must learn to trust her head and her heart as she investigates a demonic plot that stretches across Los Angeles, from the Sunset Strip to the enchanted sea that pounds the beaches of Santa Monica. If only her heart didn't lead her in treacherous directions…
Making things even more complicated, Julian's brother Mark—who was captured by the faeries five years ago—has been returned as a bargaining chip. The faeries are desperate to find out who is murdering their kind—and they need the Shadowhunters' help to do it. But time works differently in faerie, so Mark has barely aged and doesn't recognize his family. Can he ever truly return to them? Will the faeries really allow it?
Glitz, glamours, and Shadowhunters abound in this heartrending opening to Cassandra Clare's Dark Artifices series.
Three Dark Crowns
By: Kendare Blake
Fans of acclaimed author Kendare Blake's Anna Dressed in Blood will devour Three Dark Crowns, a dark and inventive fantasy about three sisters who must fight to the death to become queen. And don't miss the highly anticipated sequel, One Dark Throne!
In every generation on the island of Fennbirn, a set of triplets is born: three queens, all equal heirs to the crown and each possessor of a coveted magic. Mirabella is a fierce elemental, able to spark hungry flames or vicious storms at the snap of her fingers. Katharine is a poisoner, one who can ingest the deadliest poisons without so much as a stomachache. Arsinoe, a naturalist, is said to have the ability to bloom the reddest rose and control the fiercest of lions.
But becoming the Queen Crowned isn't solely a matter of royal birth. Each sister has to fight for it. And it's not just a game of win or lose…it's life or death. The night the sisters turn sixteen, the battle begins. The last queen standing gets the crown.
A Whole New Mind: Why Right-Brainers Will Rule the Future
By: Daniel Pink
The future belongs to a different kind of person with a different kind of mind: artists, inventors, storytellers-creative and holistic "right-brain" thinkers whose abilities mark the fault line between who gets ahead and who doesn't.
Drawing on research from around the world, Pink (author of To Sell Is Human: The Surprising Truth About Motivating Others) outlines the six fundamentally human abilities that are absolute essentials for professional success and personal fulfillment--and reveals how to master them. A Whole New Mind takes readers to a daring new place, and a provocative and necessary new way of thinking about a future that's already here.
Walking Each Other Home
By: Ram Dass & Mirabai Bush
We all sit on the edge of a mystery. We have only known this life, so dying scares us—and we are all dying. But what if dying were
perfectly safe? What would it look like if you could approach dying with curiosity and love, in service of other beings? What if dying were the ultimate spiritual practice?
Ram Dass and Mirabai Bush began their friendship more than four decades ago at the foot of their guru, Neem Karoli Baba, also known as Maharaj-ji. He transmitted to them a simple philosophy: love everyone, tell the truth, and give up attachment to material things. After impacting millions of people through the years with these teachings, they have reunited once more with Walking Each Other Home to enlighten and engage readers on the spiritual opportunities within the dying process. They generously share intimate personal experiences and timeless practices, told with courage, humor, and heart, gently exploring every aspect of this journey. And, at 86 years old, Ram Dass reminds us, "This time we have a real deadline."
In Walking Each Other Home, readers will learn about: guidelines for being a "loving rock" for the dying, how to grieve fully and authentically, how to transform a fear of death, leaving a spiritual legacy, creating a sacred space for dying, and much more.
"Everybody you have ever loved is a part of the fabric of your being now," says Ram Dass. The body may die, but the soul remains.
Death is an invitation to a new kind of relationship, in the place where we are all One. Join these two lifelong friends and spiritual luminaries as they explore what it means to live and die consciously, remember who we really are, and illuminate the path we walk together.
Readymade Thief
By: Augustus Rose
Betrayed by her family after taking the fall for a friend, Lee finds refuge in a cooperative of runaways holed up in an abandoned building they call the Crystal Castle. But the façade of the Castle conceals a far more sinister agenda, one hatched by a society of fanatical men set on decoding a series of powerful secrets hidden in plain sight. And they believe Lee holds the key to it all.
Aided by Tomi, a young hacker and artist with whom she has struck a wary alliance, Lee escapes into the unmapped corners of the city—empty aquariums, deserted motels, patrolled museums, and even the homes of vacationing families. But the deeper she goes underground, the more tightly she finds herself bound in the strange web she's trying to elude. Desperate and out of options, Lee steps from the shadows to face who is after her—and why.
Dharma Bums
By: Jack Kerouac
First published in 1958, a year after On the Road put the Beat Generation on the map, The Dharma Bums stands as one of Jack Kerouac's most powerful and influential novels. The story focuses on two ebullient young Americans--mountaineer, poet, and Zen Buddhist Japhy Ryder, and Ray Smith, a zestful, innocent writer--whose quest for Truth leads them on a heroic odyssey, from marathon parties and poetry jam sessions in San Francisco's Bohemia to solitude and mountain climbing in the High Sierras.
Lab Girl
By: Hope Jahren
Geobiologist Hope Jahren has spent her life studying trees, flowers, seeds, and soil. Lab Girl is her revelatory treatise on plant life—but it is also a celebration of the lifelong curiosity, humility, and passion that drive every scientist. In these pages, Hope takes us back to her Minnesota childhood, where she spent hours in unfettered play in her father's college laboratory. She tells us how she found a sanctuary in science, learning to perform lab work "with both the heart and the hands." She introduces us to Bill, her brilliant, eccentric lab manager. And she extends the mantle of scientist to each one of her readers, inviting us to join her in observing and protecting our environment. Warm, luminous, compulsively readable, Lab Girl vividly demonstrates the mountains that we can move when love and work come together.
See What I Have Done
By: Sarah Schmidt
On the morning of August 4, 1892, Lizzie Borden calls out to her maid: Someone's killed Father. The brutal ax-murder of Andrew and Abby Borden in their home in Fall River, Massachusetts, leaves little evidence and many unanswered questions. While neighbors struggle to understand why anyone would want to harm the respected Bordens, those close to the family have a different tale to tell?of a father with an explosive temper; a spiteful stepmother; and two spinster sisters, with a bond even stronger than blood, desperate for their independence.
As the police search for clues, Emma comforts an increasingly distraught Lizzie whose memories of that morning flash in scattered fragments. Had she been in the barn or the pear arbor to escape the stifling heat of the house? When did she last speak to her stepmother? Were they really gone and would everything be better now? Shifting among the perspectives of the unreliable Lizzie, her older sister Emma, the housemaid Bridget, and the enigmatic stranger Benjamin, the events of that fateful day are slowly revealed through a high-wire feat of storytelling.
Secrets for the Mad: Obsessions, Confessions, and Life Lessons
By: Dodie Clark
A collection of personal stories, lessons, song lyrics, and photos from the beloved British vlogger Dodie Clark, also known online as doddleoddle.
When I feel like I'm going mad I write.
A lot of my worst fears have come true; fears that felt so big I could barely hold them in my head. I was convinced that when they'd happen, the world would end.
But the world didn't end. In fact, it pushed on and demanded to keep spinning through all sorts of mayhem, and I got through it. And because I persisted, I learned lessons about how to be a stronger, kinder, better human—lessons you can only learn by going through these sorts of things.
This is for the people with minds that just don't stop; for those who feel everything seemingly a thousand times more than the people around them.
Here are some words I wrote.
Graceling
By: Kristin Cashore
Graceling tells the story of the vulnerable-yet-strong Katsa, who is smart and beautiful and lives in the Seven Kingdoms where selected people are born with a Grace, a special talent that can be anything at all. Katsa's Grace is killing. As the king's niece, she is forced to use her extreme skills as his brutal enforcer. Until the day she meets Prince Po, who is Graced with combat skills, and Katsa's life begins to change. She never expects to become Po's friend. She never expects to learn a new truth about her own Grace—or about a terrible secret that lies hidden far away . . . a secret that could destroy all seven kingdoms with words alone.
Be Here Now
By: Ram Dass
"We're talking about metamorphosis
We're talking about going from a caterpillar to a butterfly
We're talking about how to become a butterfly."
In March 1961, Professor Richard Alpert – later renamed Ram Dass – held appointments in four departments at Harvard University. He published books, drove a Mercedes and regularly vacationed in the Caribbean. By most societal standards, he had achieved great success... And yet he couldn't escape the feeling that something was missing.
Psilocybin and LSD changed that. During a period of experimentation, Alpert peeled away each layer of his identity, disassociating from himself as a professor, a social cosmopolite, and lastly, as a physical being. Fear turned into exaltation upon the realization that at his truest, he was just his inner-self: a luminous being that he could trust indefinitely and love infinitely.
And thus, a spiritual journey commenced. Alpert headed to India where his guru renamed him Baba Ram Dass – "servant of God." He was introduced to mindful breathing exercises, hatha yoga, and Eastern philosophy. If he found himself reminiscing or planning, he was reminded to "Be Here Now." He started upon the path of enlightenment, and has been journeying along it ever since.
Be Here Now is a vehicle for sharing the true message, and a guide to self-determination. With over 150 pages of metaphysical illustrations, practical advice on how to implement a yogic regiment, and a chapter dedicated to quotes and book recommendations, Be Here Now is sure to enrich your emotional, physical, and spiritual life.
All The Light We Cannot See
By: Anthony Doerr
Marie-Laure lives in Paris near the Museum of Natural History, where her father works. When she is twelve, the Nazis occupy Paris and father and daughter flee to the walled citadel of Saint-Malo, where Marie-Laure's reclusive great uncle lives in a tall house by the sea. With them they carry what might be the museum's most valuable and dangerous jewel.
In a mining town in Germany, Werner Pfennig, an orphan, grows up with his younger sister, enchanted by a crude radio they find that brings them news and stories from places they have never seen or imagined. Werner becomes an expert at building and fixing these crucial new instruments and is enlisted to use his talent to track down the resistance. Deftly interweaving the lives of Marie-Laure and Werner, Doerr illuminates the ways, against all odds, people try to be good to one another.
CIRCE
By: Madeline Miller
In the house of Helios, god of the sun and mightiest of the Titans, a daughter is born. But Circe is a strange child--not powerful, like her father, nor viciously alluring like her mother. Turning to the world of mortals for companionship, she discovers that she does possess power--the power of witchcraft, which can transform rivals into monsters and menace the gods themselves.
Threatened, Zeus banishes her to a deserted island, where she hones her occult craft, tames wild beasts and crosses paths with many of the most famous figures in all of mythology, including the Minotaur, Daedalus and his doomed son Icarus, the murderous Medea, and, of course, wily Odysseus.
But there is danger, too, for a woman who stands alone, and Circe unwittingly draws the wrath of both men and gods, ultimately finding herself pitted against one of the most terrifying and vengeful of the Olympians. To protect what she loves most, Circe must summon all her strength and choose, once and for all, whether she belongs with the gods she is born from, or the mortals she has come to love.
With unforgettably vivid characters, mesmerizing language and page-turning suspense, Circe is a triumph of storytelling, an intoxicating epic of family rivalry, palace intrigue, love and loss, as well as a celebration of indomitable female strength in a man's world.
An Ember in the Ashes
By: Sabaa Tahir
Laia is a slave. Elias is a soldier. Neither is free.
Under the Martial Empire, defiance is met with death. Those who do not vow their blood and bodies to the Emperor risk the execution of their loved ones and the destruction of all they hold dear.
It is in this brutal world, inspired by ancient Rome, that Laia lives with her grandparents and older brother. The family ekes out an existence in the Empire's impoverished backstreets. They do not challenge the Empire. They've seen what happens to those who do.
But when Laia's brother is arrested for treason, Laia is forced to make a decision. In exchange for help from rebels who promise to rescue her brother, she will risk her life to spy for them from within the Empire's greatest military academy.
There, Laia meets Elias, the school's finest soldier—and secretly, its most unwilling. Elias wants only to be free of the tyranny he's being trained to enforce. He and Laia will soon realize that their destinies are intertwined—and that their choices will change the fate of the Empire itself.
Magpie Murders: A Novel
By: Anthony Horowitz
When editor Susan Ryeland is given the manuscript of Alan Conway's latest novel, she has no reason to think it will be much different from any of his others. After working with the bestselling crime writer for years, she's intimately familiar with his detective, Atticus Pünd, who solves mysteries disturbing sleepy English villages. An homage to queens of classic British crime such as Agatha Christie and Dorothy Sayers, Alan's traditional formula has proved hugely successful. So successful that Susan must continue to put up with his troubling behavior if she wants to keep her job.
Conway's latest tale has Atticus Pünd investigating a murder at Pye Hall, a local manor house. Yes, there are dead bodies and a host of intriguing suspects, but the more Susan reads, the more she's convinced that there is another story hidden in the pages of the manuscript: one of real-life jealousy, greed, ruthless ambition, and murder.
Masterful, clever, and relentlessly suspenseful, Magpie Murders is a deviously dark take on vintage English crime fiction in which the reader becomes the detective.
Tempests and Slaughter
By: Tamora Pierce
Arram Draper is on the path to becoming one of the realm's most powerful mages. The youngest student in his class at the Imperial University of Carthak, he has a Gift with unlimited potential for greatness--and for attracting trouble. At his side are his two best friends: Varice, a clever girl with an often-overlooked talent, and Ozorne, the "leftover prince" with secret ambitions. Together, these three friends forge a bond that will one day shape kingdoms. And as Ozorne gets closer to the throne and Varice gets closer to Arram's heart, Arram realizes that one day--soon--he will have to decide where his loyalties truly lie.
Depression and Other Magic Tricks
By: Sabrina Benaim
Depression & Other Magic Tricks is the debut book by Sabrina Benaim, one of the most-viewed performance poets of all time, whose poem "Explaining My Depression to My Mother" has become a cultural phenomenon with over 50,000,000 views. Depression & Other Magic Tricks explores themes of mental health, love, and family. It is a documentation of struggle and triumph, a celebration of daily life and of living. Andrea Gibson, author of Pansy, writes "I read this book on a day I couldn't get out of bed and it made me feel like I had a friend in the world...Simply put, this book disappears loneliness."
Power Vs. Force
By: David R. Hawkins, M.D., Ph.D.
Imagine—what if you had access to a simple yes-or-no answer to any question you wished to ask? A demonstrably true answer. Any question . . . think about it.— from the ForewordWe think we live by forces we control, but in fact we are governed by power from unrevealed sources, power over which we have no control.— from the author's PrefaceThe universe holds its breath as we choose, instant by instant, which pathway to follow; for the universe, the very essence of life itself, is highly conscious. Every act, thought, and choice adds to a permanent mosaic; our decisions ripple through the universe of consciousness to affect the lives of all.— from Power vs. Force
"A beautiful gift of writing . . . You spread joy, love, and compassion through what you write. The fruit of these three is peace, as you know . . ."— Mother Teresa
". . . particularly timely . . . a significant contribution to understanding and dealing with the problems we face today."— Lee Iacocca
"I especially appreciate the research and presentation on the attractor patterns of business . . ."— Sam Walton
"Overwhelming! A masterpiece! A lifetime work!"— Sheldon Deal, President, International College of Applied Kinesiology
The Book of Dust
By: Phillip Pullman
Malcolm Polstead is the kind of boy who notices everything but is not much noticed himself. And so perhaps it was inevitable that he would become a spy....
Malcolm's parents run an inn called the Trout, on the banks of the river Thames, and all of Oxford passes through its doors. Malcolm and his daemon, Asta, routinely overhear news and gossip, and the occasional scandal, but during a winter of unceasing rain, Malcolm catches wind of something new: intrigue.
He finds a secret message inquiring about a dangerous substance called Dust—and the spy it was intended for finds him.
When she asks Malcolm to keep his eyes open, he sees suspicious characters everywhere: the explorer Lord Asriel, clearly on the run; enforcement agents from the Magisterium; a Egyptian named Coram with warnings just for Malcolm; and a beautiful woman with an evil monkey for a daemon. All are asking about the same thing: a girl—just a baby—named Lyra.
Lyra is the kind of person who draws people in like magnets. And Malcolm will brave any danger, and make shocking sacrifices, to bring her safely through the storm.
Throne of Glass
By: Sarah J. Maas
In a land without magic, where the king rules with an iron hand, an assassin is summoned to the castle. She comes not to kill the king, but to win her freedom. If she defeats twenty-three killers, thieves, and warriors in a competition, she is released from prison to serve as the king's champion. Her name is Celaena Sardothien.
The Crown Prince will provoke her. The Captain of the Guard will protect her. But something evil dwells in the castle of glass--and it's there to kill. When her competitors start dying one by one, Celaena's fight for freedom becomes a fight for survival, and a desperate quest to root out the evil before it destroys her world.
Demon Haunted World
By: Carl Sagan & Ann Druyan
How can we make intelligent decisions about our increasingly technology-driven lives if we don't understand the difference between the myths of pseudoscience and the testable hypotheses of science? Pulitzer Prize-winning author and distinguished astronomer Carl Sagan argues that scientific thinking is critical not only to the pursuit of truth but to the very well-being of our democratic institutions.
Casting a wide net through history and culture, Sagan examines and authoritatively debunks such celebrated fallacies of the past as witchcraft, faith healing, demons, and UFOs. And yet, disturbingly, in today's so-called information age, pseudoscience is burgeoning with stories of alien abduction, channeling past lives, and communal hallucinations commanding growing attention and respect. As Sagan demonstrates with lucid eloquence, the siren song of unreason is not just a cultural wrong turn but a dangerous plunge into darkness that threatens our most basic freedoms.
"A clear vision of what good science means and why it makes a difference. . . . A testimonial to the power of science and a warning of the dangers of unrestrained credulity."—The Sciences
First Test (Protector of the Small #1)
By: Tamora Pierce
Keladry of Mindelan is the first girl who dares to take advantage of a new rule in Tortall—one that allows females to train for knighthood. After years in the Yamani Islands, she knows that women can be warriors, and now that she's returned home, Kel is determined to achieve her goal. She believes she is ready for the traditional hazing and grueling schedule of a page. But standing in Kel's way is Lord Wyldon. The training master is dead set against girls becoming knights. He says she must pass a one-year trial that no male page has ever had to endure. It's just one more way to separate Kel from her fellow trainees. But she is not to be underestimated. She will fight to succeed, even when the test is unfair.
More timely than ever, the Protector of the Small series is Anti-Bullying 101 while also touching on issues of bravery, friendship, and dealing humanely with refugees against a backdrop of an action-packed fantasy adventure.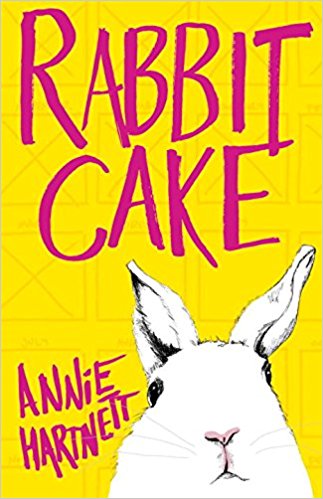 Rabbit Cake
By: Annie Hartnett
Elvis Babbitt has a head for the facts: she knows science proves yellow is the happiest color, she knows a healthy male giraffe weighs about 3,000 pounds, and she knows that the naked mole rat is the longest living rodent. She knows she should plan to grieve her mother, who has recently drowned while sleepwalking, for exactly eighteen months. But there are things Elvis doesn't yet know?like how to keep her sister Lizzie from poisoning herself while sleep-eating or why her father has started wearing her mother's silk bathrobe around the house. Elvis investigates the strange circumstances of her mother's death and finds comfort, if not answers, in the people (and animals) of Freedom, Alabama. As hilarious a storyteller as she is heartbreakingly honest, Elvis is a truly original voice in this exploration of grief, family, and the endurance of humor after loss.
The Ocean at the End of the Lane
By: Neil Gaiman
A middle-aged man returns to his childhood home to attend a funeral. Although the house he lived in is long gone, he is drawn to the farm at the end of the road, where, when he was seven, he encountered a most remarkable girl, Lettie Hempstock, and her mother and grandmother. He hasn't thought of Lettie in decades, and yet as he sits by the pond (a pond that she'd claimed was an ocean) behind the ramshackle old farmhouse where she once lived, the unremembered past comes flooding back. And it is a past too strange, too frightening, too dangerous to have happened to anyone, let alone a small boy.
A groundbreaking work as delicate as a butterfly's wing and as menacing as a knife in the dark, The Ocean at the End of the Lane is told with a rare understanding of all that makes us human, and shows the power of stories to reveal and shelter us from the darkness inside and out.
The Opposite of Loneliness
The Opposite of Loneliness
By: Marina Keegan
Marina Keegan's star was on the rise when she graduated magna cum laude from Yale in May 2012. She had a play that was to be produced at the New York Fringe Festival and a job waiting for her at The New Yorker. Tragically, five days after graduation, Marina died in a car crash.
Marina left behind a rich, deeply expansive trove of writing that, like her title essay, captures the hope, uncertainty, and possibility of her generation. Her short story "Cold Pastoral" was published on NewYorker.com. Her essay "Even Artichokes Have Doubts" was excerpted in the Financial Times, and her book was the focus of a Nicholas Kristof column in The New York Times. Millions of her contemporaries have responded to her work on social media.
A Visit from the Goon Squad
By: Jennifer Egan
Bennie is an aging former punk rocker and record executive. Sasha is the passionate, troubled young woman he employs. Here Jennifer Egan brilliantly reveals their pasts, along with the inner lives of a host of other characters whose paths intersect with theirs. With music pulsing on every page, A Visit from the Goon Squad is a startling, exhilarating novel of self-destruction and redemption.
Found Audio
By: N.J. Campbell
Amrapali Anna Singh is an historian and analyst capable of discerning the most cryptic and trivial details from audio recordings. One day, a mysterious man appears at her office in Dutch Harbor, Alaska, having traveled a great distance to bring her three Type IV audio cassettes that bear the stamp of a library in Buenos Aires that may or may not exist.
On the cassettes is the deposition of an adventure journalist and his obsessive pursuit of an amorphous, legendary, and puzzling "City of Dreams." Spanning decades, his quest leads him from a snake-hunter in the Louisiana bayou to the walled city of Kowloon on the eve of its destruction, from the Singing Dunes of Mongolia to a chess tournament in Istanbul. The deposition also begs the question: Who is making the recording, and why?
Despite being explicitly instructed not to, curiosity gets the better of Singh and she mails a transcription of the cassettes with her analysis to an acquaintance before vanishing. The man who bore the cassettes, too, has disappeared. The journalist was unnamed.
Here—for the first time—is the complete archival manuscript of the mysterious recordings accompanied by Singh's analysis.
Hillbilly Elegy: A Memoir of a Family and Culture in Crisis
By: J.D. Vance
From a former marine and Yale Law School graduate, a powerful account of growing up in a poor Rust Belt town that offers a broader, probing look at the struggles of America's white working class
Hillbilly Elegy is a passionate and personal analysis of a culture in crisis—that of white working-class Americans. The decline of this group, a demographic of our country that has been slowly disintegrating over forty years, has been reported on with growing frequency and alarm, but has never before been written about as searingly from the inside. J. D. Vance tells the true story of what a social, regional, and class decline feels like when you were born with it hung around your neck.
The Vance family story begins hopefully in postwar America. J. D.'s grandparents were "dirt poor and in love," and moved north from Kentucky's Appalachia region to Ohio in the hopes of escaping the dreadful poverty around them. They raised a middle-class family, and eventually their grandchild (the author) would graduate from Yale Law School, a conventional marker of their success in achieving generational upward mobility.
But as the family saga of Hillbilly Elegy plays out, we learn that this is only the short, superficial version. Vance's grandparents, aunt, uncle, sister, and, most of all, his mother, struggled profoundly with the demands of their new middle-class life, and were never able to fully escape the legacy of abuse, alcoholism, poverty, and trauma so characteristic of their part of America. Vance piercingly shows how he himself still carries around the demons of their chaotic family history.
A deeply moving memoir with its share of humor and vividly colorful figures, Hillbilly Elegy is the story of how upward mobility really feels. And it is an urgent and troubling meditation on the loss of the American dream for a large segment of this country.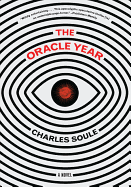 The Oracle Year: A Novel
By: Charles Soule
Knowledge is power. So when an unassuming Manhattan bassist named Will Dando awakens from a dream one morning with 108 predictions about the future in his head, he rapidly finds himself the most powerful man in the world. Protecting his anonymity by calling himself the Oracle, he sets up a heavily guarded Web site with the help of his friend Hamza to selectively announce his revelations. In no time, global corporations are offering him millions for exclusive access, eager to profit from his prophecies.
He's also making a lot of high-powered enemies, from the President of the United States and a nationally prominent televangelist to a warlord with a nuclear missile and an assassin grandmother. Legions of cyber spies are unleashed to hack the Site—as it's come to be called—and the best man-hunters money can buy are deployed not only to unmask the Oracle but to take him out of the game entirely. With only a handful of people he can trust—including a beautiful journalist—it's all Will can do to simply survive, elude exposure, and protect those he loves long enough to use his knowledge to save the world.
Delivering fast-paced adventure on a global scale as well as sharp-witted satire on our concepts of power and faith, Marvel writer Charles Soule's audacious debut novel takes readers on a rollicking ride where it's impossible to predict what will happen next.
Sweetbitter
By: Stephanie Danler
Newly arrived in New York City, twenty-two-year-old Tess lands a job working front of house at a celebrated downtown restaurant. What follows is her education: in champagne and cocaine, love and lust, dive bars and fine dining rooms, as she learns to navigate the chaotic, enchanting, punishing life she has chosen. The story of a young woman's coming-of-age, set against the glitzy, grimy backdrop of New York's most elite restaurants, in Sweetbitter Stephanie Danler deftly conjures the nonstop and high-adrenaline world of the food industry and evokes the infinite possibilities, the unbearable beauty, and the fragility and brutality of being young and adrift.
The Mars Room: A Novel
By: Rachel Kushner
It's 2003 and Romy Hall is at the start of two consecutive life sentences at Stanville Women's Correctional Facility, deep in California's Central Valley. Outside is the world from which she has been severed: the San Francisco of her youth and her young son, Jackson. Inside is a new reality: thousands of women hustling for the bare essentials needed to survive; the bluffing and pageantry and casual acts of violence by guards and prisoners alike; and the deadpan absurdities of institutional living, which Kushner evokes with great humor and precision.
Stunning and unsentimental, The Mars Room demonstrates new levels of mastery and depth in Kushner's work. It is audacious and tragic, propulsive and yet beautifully refined. As James Wood said in The New Yorker, her fiction "succeeds because it is so full of vibrantly different stories and histories, all of them particular, all of them brilliantly alive."
Vacationland: True Stories from Painful Beaches
By: John Hodgman
Disarmed of falsehood, he was left only with the awful truth: John Hodgman is an older white male monster with bad facial hair, wandering like a privileged Sasquatch through three wildernesses: the hills of Western Massachusetts where he spent much of his youth; the painful beaches of Maine that want to kill him (and some day will); and the metaphoric haunted forest of middle age that connects them.
Vacationland collects these real life wanderings, and through them you learn of the horror of freshwater clams, the evolutionary purpose of the mustache, and which animals to keep as pets and which to kill with traps and poison. There is also some advice on how to react when the people of coastal Maine try to sacrifice you to their strange god.
Though wildly, Hodgmaniacally funny as usual, it is also a poignant and sincere account of one human facing his forties, those years when men in particular must stop pretending to be the children of bright potential they were and settle into the failing bodies of the wiser, weird dads that they are.
A People's History of the United States
By: Howard Zinn
Since its original landmark publication in 1980, A People's History of the United States has been chronicling American history from the bottom up, throwing out the official version of history taught in schools—with its emphasis on great men in high places—to focus on the street, the home, and the, workplace.
Known for its lively, clear prose as well as its scholarly research, A People's History of the United States is the only volume to tell America's story from the point of view of—and in the words of—America's women, factory workers, African-Americans, Native Americans, the working poor, and immigrant laborers. As historian Howard Zinn shows, many of our country's greatest battles—the fights for a fair wage, an eight-hour workday, child-labor laws, health and safety standards, universal suffrage, women's rights, racial equality—were carried out at the grassroots level, against bloody resistance.
Covering Christopher Columbus's arrival through President Clinton's first term, A People's History of the United States, which was nominated for the American Book Award in 1981, features insightful analysis of the most important events in our history.
Days of Awe
By: A.M. Homes
With her signature humor and compassion, A.M. Homes exposes the heart of an uneasy America in her new collection - exploring our attachments to each other through characters who aren't quite who they hoped to become, though there is no one else they can be.
In "A Prize for Every Player," a man is nominated to run for president by the customers of a big box store, while he and his family do their weekly shopping. At a conference on genocide(s) in the title story, old friends rediscover themselves and one another - finding spiritual and physical comfort in ancient traditions. And in "Hello Everybody" and "She Got Away," Homes revisits a Los Angeles family obsessed with the surfaces and frightened of what lives below.
In the nearly three decades since her seminal debut collection The Safety of Objects, Homes has been celebrated by readers and critics alike as one of our boldest and most original writers, acclaimed for her psychological accuracy and "satire so close to the truth it's terrifying" (Ali Smith). Her first book since the Women's Prize-winning May We Be Forgiven, Days of Awe is a major new addition to her body of visionary, fearless, outrageously funny work.
Good Night Stories for Rebel Girls
By: Elena Favilli & Francesca Cavallo
"Good Night Stories for Rebel Girls" is a children's book packed with 100 BEDTIME STORIES about the life of 100 EXTRAORDINARY WOMEN from the past and the present, illustrated by 60 FEMALE ARTISTS from all over the world. Each woman's story is written in the style of a fairy tale. Each story has a full page, full color portrait that captures the spirit of the portrayed hero. Good Night Stories for Rebel Girls is also the MOST CROWDFUNDED ORIGINAL BOOK IN HISTORY. Hardcover, with an extra smooth matte scuff-free lamination, 100lbs beautiful paper, a double satin bookmark and an extraordinary print quality, Good Night Stories for Rebel Girls is a beautiful object, it's printed with soy and vegetable based inks and it's FSC certified.
What If?
By: Randall Munroe
Millions of people visit xkcd.com each week to read Randall Munroe's iconic webcomic. His stick-figure drawings about science, technology, language, and love have a large and passionate following.
Fans of xkcd ask Munroe a lot of strange questions. What if you tried to hit a baseball pitched at 90 percent the speed of light? How fast can you hit a speed bump while driving and live? If there was a robot apocalypse, how long would humanity last?
In pursuit of answers, Munroe runs computer simulations, pores over stacks of declassified military research memos, solves differential equations, and consults with nuclear reactor operators. His responses are masterpieces of clarity and hilarity, complemented by signature xkcd comics. They often predict the complete annihilation of humankind, or at least a really big explosion.
The book features new and never-before-answered questions, along with updated and expanded versions of the most popular answers from the xkcd website. What If? will be required reading for xkcd fans and anyone who loves to ponder the hypothetical.
Letting Go
By: David R. Hawkins, M.D., Ph.D.
Letting Go describes a simple and effective means by which to let go of the obstacles to Enlightenment and become free of negativity. During the many decades of the author's clinical psychiatric practice, the primary aim was to seek the most effective ways to relieve human suffering in all of its many forms. The inner mechanism of surrender was found to be of great practical benefit and is described in this book. Dr. Hawkins's previous books focused on advanced states of awareness and Enlightenment. Over the years, thousands of students had asked for a practical technique by which to remove the inner blocks to happiness, love, joy, success, health, and, ultimately, Enlightenment. This book provides a mechanism for letting go of those blocks. The mechanism of surrender that Dr. Hawkins describes can be done in the midst of everyday life. The book is equally useful for all dimensions of human life: physical health, creativity, financial success, emotional healing, vocational fulfillment, relationships, sexuality, and spiritual growth. It is an invaluable resource for all professionals who work in the areas of mental health, psychology, medicine, self-help, addiction recovery, and spiritual development.
The Dubliner's
By: James Joyce
First published in 1914, James Joyce's "Dubliners" is a collection of fifteen short stories which naturalistically depict the middle class of Ireland at the beginning of the 20th century. These stories were written near the height of the Irish nationalistic movement. A growing desire for national identity and independence from British rule would ultimately culminate in the conflict of the Anglo-Irish War, which lasted from 1919 to 1921. Drawing upon his experiences as a youth growing up in Dublin, Joyce's stories are rich with the cultural identity of the Irish people during this era. Each tale of this collection is concerned with some event that evokes an illuminating epiphany in the lives of its characters. Joyce illustrates the changing perspective that we have as we get older by changing the age of the protagonist as he progresses through the stories of the collection.
An intimate portrayal of the lives of the Irish people during the early part of the 20th century, "Dubliners" includes the following tales: "The Sisters," "An Encounter," "Araby," "Eveline," "After the Race," "Two Gallants," "The Boarding House," "A Little Cloud," "Counterparts," "Clay," "A Painful Case," "Ivy Day in the Committee Room," "A Mother," "Grace," and "The Dead." This edition is printed on premium acid-free paper.
The Four Agreements: A Practical Guide to Personal Freedom
By: Don Miguel Ruiz
In The Four Agreements, bestselling author don Miguel Ruiz reveals the source of self-limiting beliefs that rob us of joy and create needless suffering. Based on ancient Toltec wisdom, The Four Agreements offer a powerful code of conduct that can rapidly transform our lives to a new experience of freedom, true happiness, and love.
Crossing to Safety
By: Wallace Earle Stegner
Called a "magnificently crafted story . . . brimming with wisdom" by Howard Frank Mosher in The Washington Post Book World, Crossing to Safety has, since its publication in 1987, established itself as one of the greatest and most cherished American novels of the twentieth century. Tracing the lives, loves, and aspirations of two couples who move between Vermont and Wisconsin, it is a work of quiet majesty, deep compassion, and powerful insight into the alchemy of friendship and marriage.
Little Fires Everywhere
By: Celeste Ng
In Shaker Heights, a placid, progressive suburb of Cleveland, everything is planned – from the layout of the winding roads, to the colors of the houses, to the successful lives its residents will go on to lead. And no one embodies this spirit more than Elena Richardson, whose guiding principle is playing by the rules.
Enter Mia Warren – an enigmatic artist and single mother – who arrives in this idyllic bubble with her teenaged daughter Pearl, and rents a house from the Richardsons. Soon Mia and Pearl become more than tenants: all four Richardson children are drawn to the mother-daughter pair. But Mia carries with her a mysterious past and a disregard for the status quo that threatens to upend this carefully ordered community.
When old family friends of the Richardsons attempt to adopt a Chinese-American baby, a custody battle erupts that dramatically divides the town--and puts Mia and Elena on opposing sides. Suspicious of Mia and her motives, Elena is determined to uncover the secrets in Mia's past. But her obsession will come at unexpected and devastating costs.
Little Fires Everywhere explores the weight of secrets, the nature of art and identity, and the ferocious pull of motherhood – and the danger of believing that following the rules can avert disaster.
Salt of the Sea
By: Ruta Sepetys
Each one born of a different homeland; each one hunted, and haunted, by tragedy, lies, war. As thousands desperately flock to the coast in the midst of a Soviet advance, four paths converge, vying for passage aboard the Wilhelm Gustloff, a ship that promises safety and freedom. But not all promises can be kept . . .
Small Great Things: A Novel
By: Jodi Picoult
Ruth Jefferson is a labor and delivery nurse at a Connecticut hospital with more than twenty years' experience. During her shift, Ruth begins a routine checkup on a newborn, only to be told a few minutes later that she's been reassigned to another patient. The parents are white supremacists and don't want Ruth, who is African American, to touch their child. The hospital complies with their request, but the next day, the baby goes into cardiac distress while Ruth is alone in the nursery. Does she obey orders or does she intervene?
Ruth hesitates before performing CPR and, as a result, is charged with a serious crime. Kennedy McQuarrie, a white public defender, takes her case but gives unexpected advice: Kennedy insists that mentioning race in the courtroom is not a winning strategy. Conflicted by Kennedy's counsel, Ruth tries to keep life as normal as possible for her family—especially her teenage son—as the case becomes a media sensation. As the trial moves forward, Ruth and Kennedy must gain each other's trust, and come to see that what they've been taught their whole lives about others—and themselves—might be wrong.
With incredible empathy, intelligence, and candor, Jodi Picoult tackles race, privilege, prejudice, justice, and compassion—and doesn't offer easy answers. Small Great Things is a remarkable achievement from a writer at the top of her game.
The Dirty Life: A Memoir of Farming, Food, and Love
By: Kristin Kimball
Single, thirty-something, working as a writer in New York City, Kristin Kimball was living life as an adventure. But she was beginning to feel a sense of longing for a family and for home. When she interviewed a dynamic young farmer, her world changed. Kristin knew nothing about growing vegetables, let alone raising pigs and cattle and driving horses. But on an impulse, smitten, if not yet in love, she shed her city self and moved to five hundred acres near Lake Champlain to start a new farm with him. The Dirty Life is the captivating chronicle of their first year on Essex Farm, from the cold North Country winter through the following harvest season—complete with their wedding in the loft of the barn.
Kimball and her husband had a plan: to grow everything needed to feed a community. It was an ambitious idea, a bit romantic, and it worked. Every Friday evening, all year round, a hundred people travel to Essex Farm to pick up their weekly share of the "whole diet"—beef, pork, chicken, milk, eggs, maple syrup, grains, flours, dried beans, herbs, fruits, and forty different vegetables—produced by the farm. The work is done by draft horses instead of tractors, and the fertility comes from compost. Kimball's vivid descriptions of landscape, food, cooking—and marriage—are irresistible.
Healthy Sleep Habits, Happy Child
By: Marc Weissbluth
In this fully updated fourth edition, Dr. Marc Weissbluth, one of the country's leading pediatricians, overhauls his groundbreaking approach to solving and preventing your children's sleep problems, from infancy through adolescence. In Healthy Sleep Habits, Happy Child, he explains with authority and reassurance his step-by-step regime for instituting beneficial habits within the framework of your child's natural sleep cycles. Rewritten and reorganized to deliver information even more efficiently, this valuable sourcebook contains the latest research on
Two Homes, One Childhood: A Parenting Plan to Last a Lifetime
By: Robert E. Emery Ph.D.
A researcher, therapist, and mediator, Robert Emery, Ph.D., details a new approach to sharing custody with children in two homes. Huge numbers of children are affected by separation, divorce, cohabitation breakups, and childbearing outside of marriage. These children have two homes. But their parents have only one chance to protect their childhood. Building on his 2004 book The Truth About Children and Divorce and a strong evidence base, including his own research, Emery explains that a parenting plan that lasts a lifetime is one that grows and changes along with children's—and families'—developing needs. Parents can and should work together to renegotiate schedules to best meet the changing needs of children from infancy through young adult life. Divided into chapters that address the specific needs of children as they grow up, Emery:
• Introduces his Hierarchy of Children's Needs in Divorce
• Provides specific advice for successful parenting, starting with infancy and reaching into emerging adulthood
• Advocates for joint custody but notes that children do not count minutes and neither should parents
• Highlights that there is only one "side" for parents to take in divorce: the children's side
Himself the father of five children, one from his first marriage, Emery brings a rare combination of personal and professional insight and guidance for every parent raising a child in two homes.
Children of Blood and Bone
By: Tomi Adeyemi
They killed my mother.
They took our magic.
They tried to bury us.
Now we rise.
Zélie Adebola remembers when the soil of Orïsha hummed with magic. Burners ignited flames, Tiders beckoned waves, and Zélie's Reaper mother summoned forth souls.
But everything changed the night magic disappeared. Under the orders of a ruthless king, maji were killed, leaving Zélie without a mother and her people without hope.
Now Zélie has one chance to bring back magic and strike against the monarchy. With the help of a rogue princess, Zélie must outwit and outrun the crown prince, who is hell-bent on eradicating magic for good.
The City of Brass
By: S.A. Chakraborty
On the streets of eighteenth-century Cairo, Nahri is a con woman of unsurpassed skill. She makes her living swindling Ottoman nobles, hoping to one day earn enough to change her fortunes. But when Nahri accidentally summons Dara, an equally sly, darkly mysterious djinn warrior, during one of her cons, she learns that even the cleverest of schemes can have deadly consequences.
Forced to flee Cairo, Dara and Nahri journey together across hot, windswept sands teeming with creatures of fire and rivers where the mythical marid sleep, past ruins of once-magnificent human metropolises and mountains where the circling birds of prey are more than what they seem, to Daevabad, the legendary city of brass.
It's a city steeped in magic and fire, where blood can be as dangerous as any spell; a city where old resentments run deep and the royal court rules with a tenuous grip; a city to which Nahri is irrevocably bound—and where her very presence threatens to ignite a war that has been simmering for centuries.